Choose a Mystery
Unhappily Ever After a murder mystery party at the pre-production party of a Broadway Musical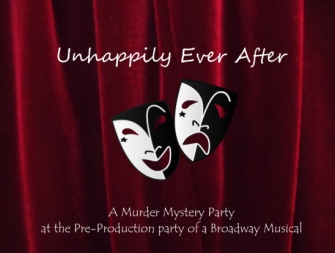 After months of rehearsals, it is almost opening night for "Happily Ever After," a new Broadway Musical that is about to make its debut. To celebrate, the cast and crew are gathering for a grand pre-production party and you are invited.
Unfortunately not everyone is happy about their part and someone may take extreme measures to insure they get what they want. Will this killer performance happen even before the curtain lifts?
Trouble in Paradise a murder mystery party aboard a Hawaiian Cruise bound for disaster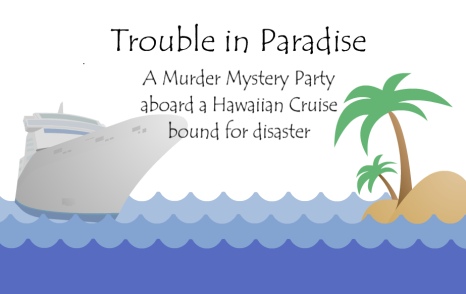 After cruising around the beautiful Hawaiian islands for a week the Captain of the Queen of Mystery luxury cruise liner is throwing a grand farewell party for all of the crew and passengers.
Unfortunately it hasn't been smooth sailing and there is trouble in paradise as some of the passengers and crew have threatened each other with their lives. Will everyone make it back to shore? Or will there be a burial at sea?
Murder for the Man a murder mystery party at the filming of the second episode of "The Man" a reality TV show that has 26 beautiful bachelorettes competing for the love of one very eligible bachelor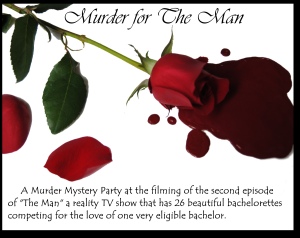 Everybody is talking about TV's newest reality show, The Man: twenty-six beautiful bachelorettes competing for the love and attention of one very eligible bachelor.
You've made it past the first cut and are now one of the lucky eighteen hoping to capture the heart of The Man. Unfortunately, "All's fair in love and war" and this is definitely war!