With mystery games for all ages, we're your entertainment solution!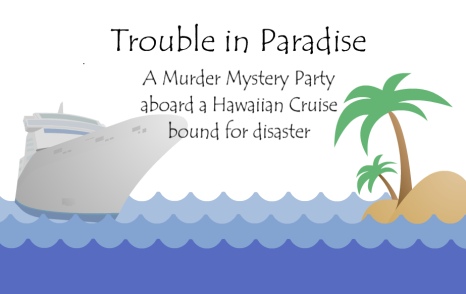 After cruising around the beautiful Hawaiian islands for a week, the captain of the Queen of Mystery luxury cruise liner is throwing a grand farewell party for all of the crew and passengers.

Unfortunately it hasn't been smooth sailing and there is trouble in paradise as some of the passengers and crew have threatened each other with their lives. Will everyone make it back to shore? Or will there be a burial at sea?
Available for 10-18 Guests
(4-8 Female, 2-5 Male, 4-5 Gender Neutral)
Click here to Download Sample Game
$22.95 USD

Add 16 more characters (8 Male and 8 Female) with our Expansion Pack
only $9.95 more!