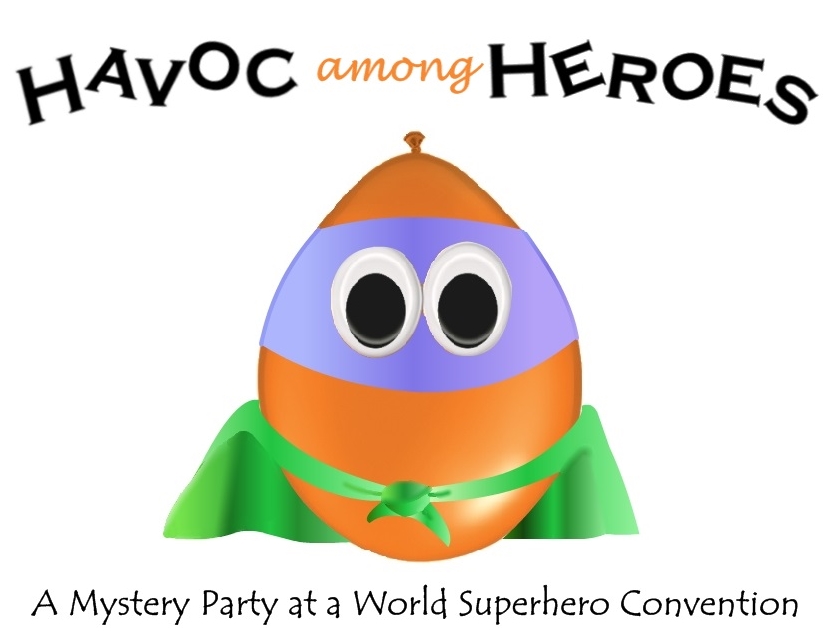 Superheroes from around the world have gathered to share ideas, have some fun and find out who the winner is of this year's GAGAA, (Golden Absolutely Great and Awesome Award). Unfortunately there's havoc among the heroes as terrible things keep happening around the city including the disappearance of the GAGAA itself!
Can you solve this mystery and save the day?
Available for 5-10 Guests* (2 girls and 2 boys and 6 that can be boys or girls)
*These are only suggestions as it is not necessary to have all of the characters at the party, therefore, it is entirely possible to have an all girl or an all boy party and the mystery will still work out.
Need more guests? add 20 with expansion pack purchase
Click Here to Download Sample Game
$16.95

Click here to download the character logos
Click here to download the expansion pack character logos
Expansion Pack + 20 characters, BINGO cards and clues
$4.95

Now available Superhero Party Printable to go with mystery game!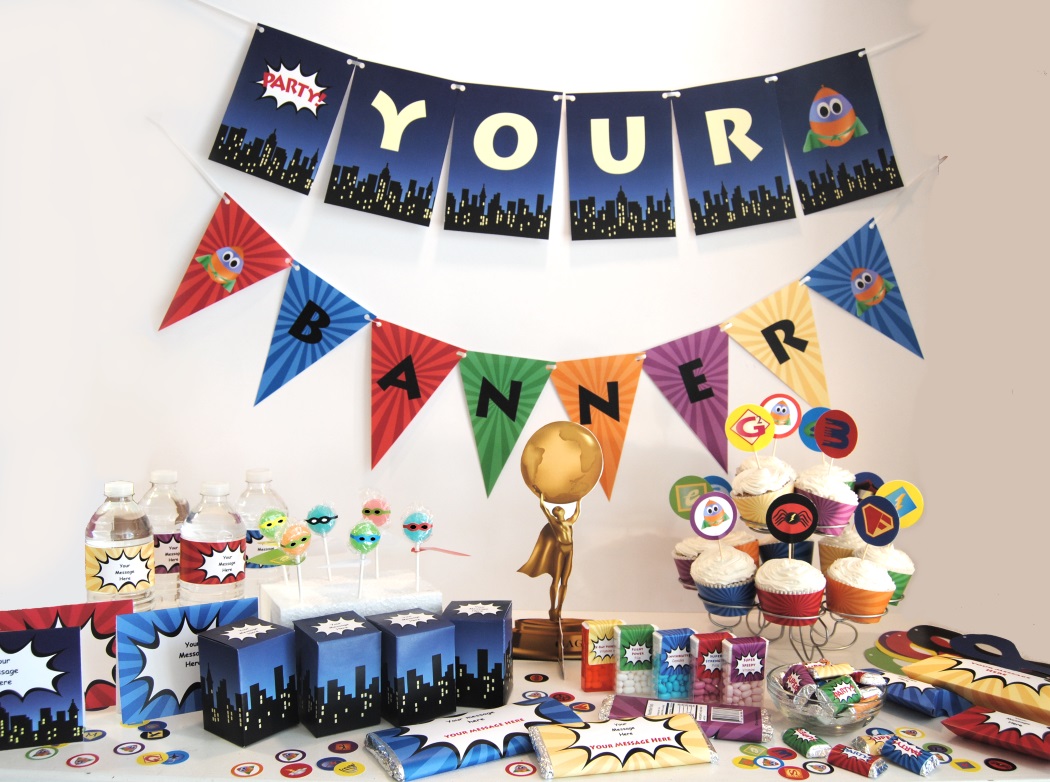 Printable includes banners, party favors, cupcake wrappers and toppers, water bottle wrappers, chocolate bar wrappers, cards and more that you can customize to go with your particular party!